If Ariana Grande is good at something (you know, not including singing)... it's mastering the art of looking ADORABLE.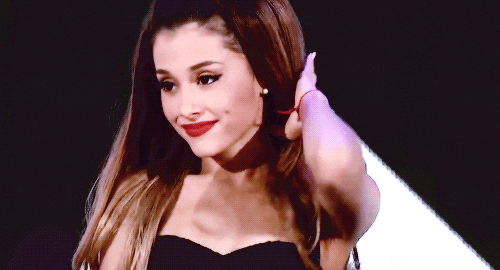 She's so cute it hurts.
Ari just released her new lyric vid for 'Everyday', asking her fans to stream the song on Spotify to unlock it.
FINALLY!
In the video, Ari rocks a new hair-style that is so Ariana Grande is hurts.
Gone is the signature half-pony, and welcome ~SPACE-BUNS~!
Loving it with the front-fringe, might we add.
Watch the entire lyric video for 'Everyday' below, and copy her hair forever.