1. Make clear mascara your new BFF and avoid the clumps, forever! Use the mascara wand to help enhance the length and shape of your natural lashes. It also doubles as brow gel, so try brushing it through your brows to tame some serious strays.
2. Go foundation free and use concealer to cover up any redness or tired eyes. For better coverage when hiding the bags under your eyes, apply the concealer in an upside down triangle shape. Make the base of the triangle under your bottom eyelids and lightly fade out.
3. When it comes to school, there's a fine line between how much foundation your teacher thinks you're wearing and how much you're actually wearing. Avoid getting in trouble and use a BB cream. Not only does it conceal any skin problems but it will also give you a well-hydrated glow.
4. Brighten up a dull day with rosy cheeks. Use your finger to gently dab a peachy pink lipstick over the apples of your cheeks. If your lipstick has too much shine, give it a matte look by lightly dusting loose powder over the top.
5. Mix up your lip look by creating a natural ombré lip. First, apply a conditioning balm to give your lips a soft shine. Using a crayon that matches your natural colour, trace the outline of your lips. Then grab a cotton tip and softly blend the colour into the inner section of your lips while maintaining a strong outer line.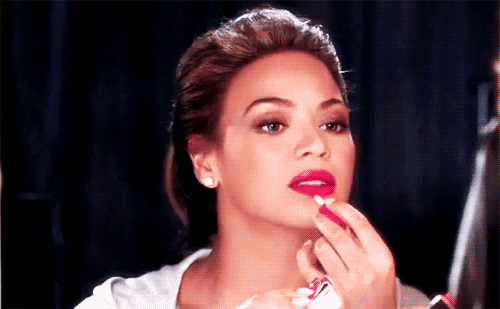 6. Maintain a summer glow by using a subtle matte bronzer that is just one shade darker than your natural skin tone. Avoid any obvious lines by applying your bronzer with a fluffy brush. Add a little extra shimmer by lightly dusting the same shade over your eyelids and up towards the brow bone.
7. Heavy black eyeliner can attract some serious unwanted attention. Use a small slanted brush and apply light brown eyeshadow close to your lash line, for a much more natural eye look.