Formal season is just around the corner and although it might seem a tad too early, NOW is the perfect time to start prepping your skin so it's ~flawless~ for your big night.
DOLLY chats with Dermatologist, Dr Adam Sheridan and found out his best tips and tricks for clean, clear and ~glowing~ skin.
How early before formal night should I start prepping my skin?
Dr Sheridan suggest you start cracking down on a strict skincare routine ASAP!
"Your skin turns over and renews itself each month, so allow at least 28 days to repair existing blemishes" so YOU can have ~flawless~ skin on formal night.
"Sleep early and well, continue to eat a varied and balanced diet and drink pure water daily. [Also] avoid exposure excessive ultraviolet light and stress."
Yep, that means switching off EVERYTHING. "Turn off your smart phone and other devices one hour before bedtime and store them well away from your bed. The light they emanate has been shown to disrupt the quality of your sleep; almost as much as that late incoming text from hunky Brad and gossipy Jen."
As for your skincare routine? Dr Sheridan reckons it's best if you don't change things up too drastically: "More often than not your skin will react to the combined excitement, stress and shiny new products poorly."
"Makes sense right? You wouldn't suddenly try a dramatic new hairstyle the day before the ball… we hope! In this vein be sure to test run any planned fake tan etc, a month before the ball to get your technique right and to discover any problems well ahead of time."
What is the best way to ensure my skin is spot free for formal?
Simplicity is the key to a clear complexion, Dr Sheridan explains.
"Stick to a simple strict routine of twice daily gentle cleansing, light but regular moisturising (especially after showering), daily broad-spectrum sun protection (even when indoors) and nightly 'skin breaks'... for example the time spent make-up free in the evenings."
Aka, being gentle = beautiful skin.
"Avoid harsh or frequent exfoliation and related treatments. Toners are a perennial no-no in the my opinion, especially for young skin."
Dr Sheridan's top three tips for skin prep and recovery?
1. Carry a water bottle with the mls marked on the side so you can accurately record your daily intake.
2. Store moisturiser, hand cream and lip balm in your school bag and the car to allow for re-application as needed.
3. Remove your sunscreen and any make-up and moisturise as soon as you get home from school, rather than waiting for just before bed time when it's tempting to leave it on 'just this once'.
Are there any foods I should avoid to prevent breakouts?
"As with skin care products, keep your diet simple in the lead up to the big day. Avoid excessively sugary or fatty foods, including dairy products and those with artificial flavours and colours," Dr Sheridan explains.
"Keep your diet simple and fresh, and drink clear water to cleanse from within."
If I'm wearing a backless dress, how can I sort out back pimples?
Make sure you leave this one to the experts. "It is best to consult your dermatologist regarding these well ahead of time; especially as this is a hard-to-reach area which will be hard for you to self manage," Dr Sheridan tells us.
"Prescribed medications may be required, and on occasion careful skin peels are helpful. Be sure these are applied by an experienced professional; and once again do not leave these to the last minute, in case of unexpected irritation and allergies."
What should I do if I have bad skin on the day of formal? Are there any instant ways I can reduce swelling?
"Should you experience bad skin on the actual day of the formal, resist the urge to self treat or fiddle with the area. Gently cleanse then moisturise and consider a mineral makeup concealer as the zinc in these is soothing."
"In the case of a dermatitis flare, discuss with your doctor or pharmacist who may advise a topical steroid such as hydrocortisione 1%, with an antihistamine as a short-term measure."
And the most important tip? "Remember to smile. No-one will notice the odd blemish when you present as confident and happy."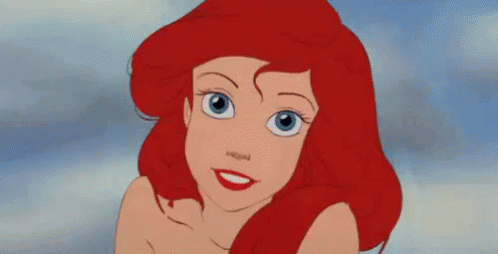 With thanks to: Dr Adam Sheridan, Dermatologist and Fellow of ACD and AAFPS. Visit sdsl.com.au for more information.