Even though we were pretty sure Ariana Grande and Lindsay Lohan didn't even exist in the same universe, it seems the two pop princesses from different era just had a very awks meeting.
Ariana, who was just casually rocking an incredible winged-eyeliner-and-pink-eyeshadow combo, posted this selfie with Dove Cameron on the set of Hairspray Live!, where LiLo decided to post this shady comment: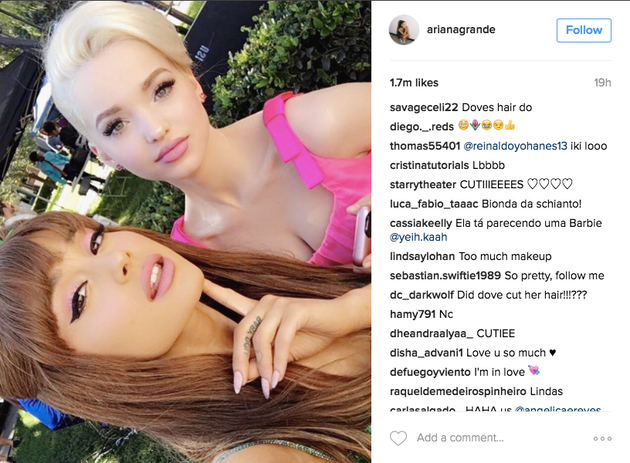 Did you see it? Look again.
Lindsay - for some reason - commented "Too much makeup" on Ariana's pic, which didn't go down that well with her fans…
But, wait! There's more! Apparently this isn't the first time LiLo has expressed her anti-makeup opinions on Ariana's Instagram photos. Instagram account @_theartofshade discovered that the actress and singer had made the exact same comment two times previously on her.
This is heated.