Arianators have been speculating for weeks now that their kween is officially a ~thing~ with Mac Miller, and we guess those making out pics #confirmed the entire thing...
But Ari isn't letting anyone in on her secret romance juuuust yet.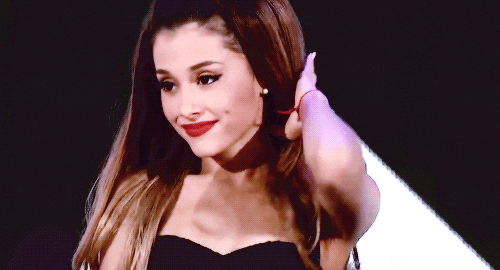 In an interview with E! during her Mac Viva Glam launch, she revealed working with Mac [Miller] on songs such as Into You is fabbity-fab.com.
"He's the best, yeah. It's always dope making music with him."
But the interviewer was havin' none of that vagueness, pushing Ari to talk about the recent dating rumours, in which Ari responded in the best.way.ever.
"Girl, I love my MAC lipstick. This is the MAC I'm here to talk about today, girl," she said, as continued by applying MAC lipstick to the interviewer.
Kween.
They're totally dating though, just to clarify. Ari's blushing 3000% gave that away.