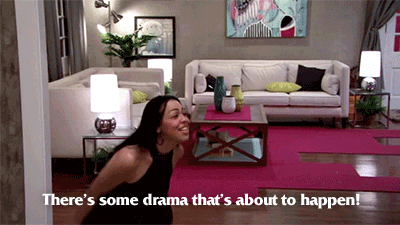 Earlier this week in her interview with Glamour, Chloë explained the reason why she felt the need to comment on Kim Kardashian's nude selfie.
"I had just gotten off a plane from South Korea, I was incredibly jet-lagged, and I couldn't take one more thing. I saw that photo, and I had to say something," Chloe explained.
"That picture wasn't linked to body confidence. It wasn't a #BodyConfidence or #LoveWhoYouAre. It was done in a slightly voyeuristic light, which I felt was a little inappropriate for young women to see."
Chloë – who's posted a few ~revealing~ selfies herself - went on to explain the difference between her approach to posting a near-nekkid selfie on Insta versus Kim's.
"I do it because it's a body confidence thing. I posted [a photo] in Mexico. I felt good, and I was wearing a bikini on a beach. It wasn't me sexualising myself. It was with a beautiful background. When I posted it, I knew that there would be a lot of young women looking. So I made sure that it was tasteful."
Not long after the interview was released, Ariel Winter – who was very supportive of Kim at the time - jumped onto Instagram with THIS I'm-looking-at-you-Chloë post:
While we totally get what Chloë's initial argument was trying to say, Ariel's comments are just what female empowerment is all about.
Remember y'all, there's no right or wrong; it's all about what feels good for YOU.