It's no secret that us/the majority of the universe had a hard time watching this past season of Pretty Little Liars. We mean…
We love you Spence, but NOOOOOOOOOOOO. It's just not right.
When Ashley Benson found out that her on-screen love had dumped her for her best friend, not only did she react the same way we did (lots of tears) but she actually had a proper hissy fit.
"Like literally, I cried. I was so upset," Ashley told ET.
"I was like, 'You have to change it! There's no other guy for Hanna.' And when I found out he was going to be with Spencer, I was like, 'There's no way. You cannot be with Spencer!' I was like literally crying. I called Tyler [Blackburn] and was like, 'You'll never believe what I just heard!' He was like, 'What?!' And I'm like, 'We're not going to get married!' I thought we were going to get married, have kids, and then I find out that we're breaking up."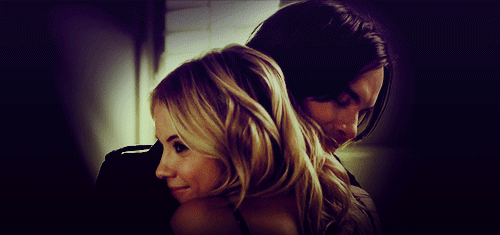 "I think I was the most depressed out of any of the fans. I'm so depressed. I go on YouTube and look at Hanna and Caleb videos 24/7 just because I'm so depressed about it."
Doing what any heartbroken fangirl would do, Ashley decided to march right up to the writers' room and said, "'How we can get this different? Can we just do one episode where they're not together?'"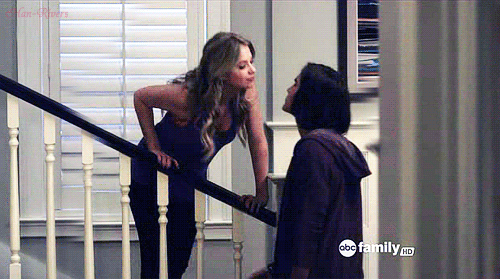 She added, "Marlene was like, 'Ashley, the fans have to go through this.' And I was like, 'No! The fans are going to hate it!' I mean, everyone has mixed feelings, but Spencer and Caleb are cute, I will admit that — but not as cute as me and Caleb. So, I'm still hoping we get back together."
No offence to the 1% population who actually ship #Spaleb, but c'mon. There's one more season of PLL left, let's give Hanna and Caleb their happily ever after. PLZ!