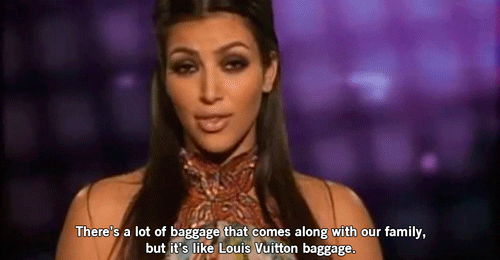 Well, that interview is HERE and there's more juice than an orange farm.
This is what we learnt…
How often does Freddie see Louis?
Good news: "Every single day. He's a really good dad and is in constant communication with Briana."
So how did erryone actually meet?
"Honest to God, we had no idea who Louis Tomlinson was," Ashley tells the mag.
"A mutual friend told us he had a table with a couple of guys who wanted some nice girls to join them."
And WHEN did they meet…?
"We first met at the end of January [five months before Briana announced she was pregnant and two months before Louis split up with girlfriend-of-four-years Eleanor Calder].
Ashley adds: "We hung out a lot more than people realise - we all got so caught up in the moment and having a good time together."
Ashley actually found love in da club
"[On dating Louis' friend Oli] yes, but not anymore. But we still talk most days."
Family feuds…
Turn out there's a bit of bad blood, as Ashley explains: "I think they read everything that's written about us and think it's true. They definitely have the wrong interpretation of me."
Is there a custody battle?
Nope. No custody battle according to Ashley but the two are "co-parenting" and "there's nothing negative between them."
"People believe these things which are why we get so much hate. She's asking for a reasonable amount [of child support] and is living a good life."
How did the Jungwirths REALLY feel about Lou's relationship with Danielle?
"It did hurt us," she said before adding THIS juicy detail, "I saw them in a hotel when I working [as a makeup-artist]. They were staying there and Louis' mum shouted: 'What are you doing here?' It was awkward."
#SoMuchSassAshley continues: "[On her interaction with Danielle] We had eye contact. I'm pretty sure she knows who I am. I definitely know who she is."
The actual JungBirth…
"[Louis] was there; he held Briana's hand throughout and it was a really beautiful moment."
Is there a Chonce Louis and Briana could get back together?
"In a perfect world," she says. "Who knows? They have their own relationship that I could never explain to you. I think the perfect situation would be that they got back together. They both thought about it and tried but that's not the way it ended up."
And the controversial #DollGate…
"There was a story that Freddie was a doll too - which definitely isn't possible as I saw Briana give birth to him! To these people we're fictional characters. Louis' fans are very young. They need to learn that we're all human beings."
Interesting stuff. What do you make of all this?