Have you ever noticed that every time you go out somewhere you literally bump into the LAST person you wanted to see?
Well, Bella Hadid knows exactly how you feel 'cos she just went through the same thing.
The 20-year-old was enjoying a night out at a concert at Madison Square Garden in New York City, trying to get her mind off her ex-bae, The Weeknd's new relationship with Selena Gomez when who does she bump into?
The man himself, The Weeknd (Abel Makkonen Tesfaye).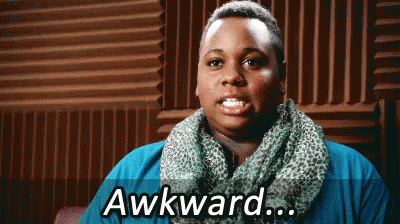 The former lovers were separately attending Yams Day, an event held to honour late music executive and rapper A$AP Yams on Wednesday night.
TMZ reports that Bella was there with her bestie, Kendall Jenner and her ~rumoured~ BF A$AP Rocky.
The Weeknd performed at the event, which poor Belllzy would've had to watch.
The awks encounter comes just after an insider revealed that Bella is not coping with The Weeknd's new relationship.
Not. At. All.
"She is actually not over The Weeknd. She still loves him…," the source revealed. "They are on fine terms, but she is bitter about the romance with Selena. She was not happy when all of that gossip went everywhere between The Weeknd and Selena… It really hurt her seeing Selena be all up on her man. She still feels like they have a connection."
Given that she is reportedly still hung up on the 'Starboy' singer, that performance must've been pretty darn hard to watch!
Poor Bellzy :'(