Sad news today, guys.
Bella Thorne and Gregg Sulkin, aka that couple who constantly gave you #GOALS, have decided to end their year-and-a-bit relationship, Us Weekly reports.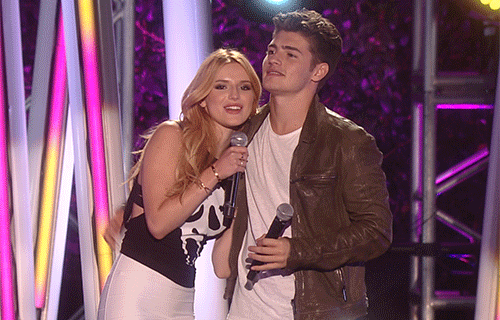 "After much thought and soul-searching, we have made the difficult decision to end our relationship," the pair tells the publication.
"We will always love each other and have a deep respect for one another, as we have each grown to be better people because of our time together. Our schedules made seeing each other difficult, and we decided that for now this would be best."
The couple who weren't afraid of a bit of PDA seem to be handling their breakup in a similar fashion. Since announcing the split, Bella has been answering her fans' questions on Twitter:
Like who will get to keep the cats...
And also addressing the reason why things didn't work out.
The news is pretty shocking, considering we were certain the two were getting engaged after Gregg bought Bella this MASSIVE ring a few weeks ago...
Hmmm... well that went from zero to one hundred real quick.