ICYMI: While you were too busy eating Christmas ham and being in an induced food coma, Bella Thorne has had a bumpy past few weeks.
Not only was she spotted kissing her new bae Charlie Puth, but it all went down after Charlie apologised to her ex, Tyler Posey, because ~apparently~ they were never broken up.
All in all, it wasn't a great time for Bellz.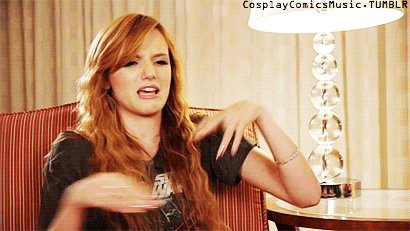 What made it worse was that Bella was receiving a whooooole lot of awful comments from fans on her Instagram account, so she's gone and done what a lot of celebs have started to do: turn off comments.
Her most recent pics are now comment free, but it hasn't stopped the old pics from showing their previous comments like an abundance of snake emojis. Yikes.
There's no holiday spirit here.