Britney Spears, America's #1 pop princess, is known for her adorable personality and hella bop hits.
But she didn't get where she is today by being adorable. Ooooh no.
This kween has a sassy side to her and there's been a few times it's come out to shade. Today was one of those days.
During an interview promoting her new album Glory, Britney was asked about whether she'd ever consider working with Justin Bieber.
Her response? "No, there's no truth to that at all," she said.
"Did you see what happened to him the other day? Like, didn't he, like, expose himself? Yeah, that was insane. Like, I don't understand what went on there. Was that on the news and stuff?"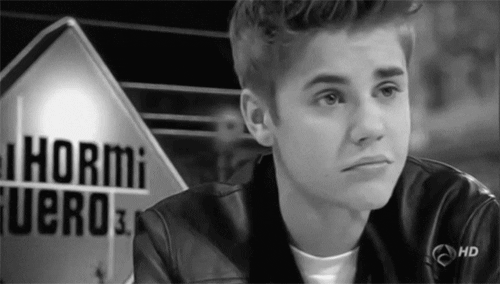 OH BRIT!
She went on to tell the Scott Mills show on BBC Radio 1 about the first time she ever met the Biebs.
"It's weird. Like, probably three years ago on Femme Fatale. He walks into my hotel room, and he was like a kid! Literally, he looked like he was 13 years old, but he was 16. And I was like, 'Who is this kid in my hotel? Like, what is going on?' And his mom is like, 'Is there a suntanning bed located in here?!' And I'm like, 'Who are these people?' And my assistant was like, 'This is Justin Bieber and his mother.' And I was like, 'Oh my God! I cannot believe this.'"
Lol, classic Patti.
But still, guess we can stop hoping for a fiyah JB and Britney duet now </3