Cara Delevingne and her good pal (and her Suicide Squad costar) Scott Eastwood are currently where we'd rather be; Burning Man 2016!
In case you have no clue what Burning Man actually is, let us explain. It's basically a 5 day festival in the middle of the desert in Nevada where people can wear whatever the heck they want, and at the end of it there's a big burning ceremony where sculptures are set alight.
Totally cool.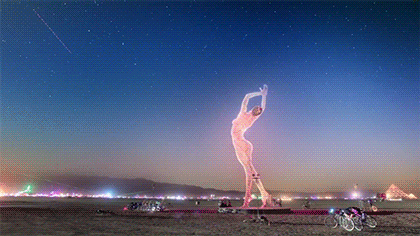 This year, Cara Delevingne and her pal Scott Eastwood made an appearance:
The sculptures ready to be burnt this year are pretty hectic too...