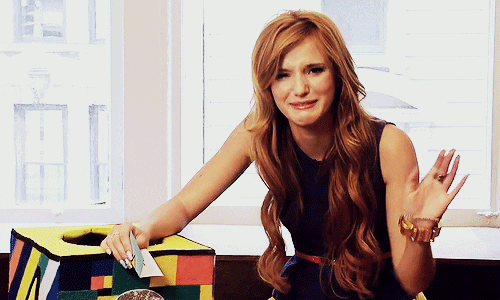 Puth took to his Twitter to let the red-headed bae know his feelings...
"Look at you sweet talker," she responded, with a kissy face emoji. But, Charlie Puth continued with the flirt-fest coz it seems like that's his thing now.
"What can I say? it's easy to bring up," he replied. Okay, now we're just sitting here like...
One fan came to the rescue and suggested something that we can ALL get around.
"My babe @bellathorne and @ddlovato need to go out together," she suggested, and we think Bella might have agreed with her.
"Mmmmmmm❤️" she responded, and just like that the most random love-triangle was created.
¯_(ツ)_/¯