Leave it to Charlie Puth to turn a boring old interview into a flirt-fest, little charmer he is.
When Charlie appeared on Access Hollywood to promote his upcoming Don't Talk tour, things got a little awkward/steamy - you be the judge.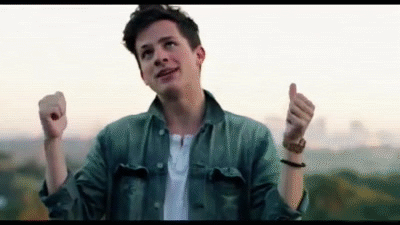 Married host Natalie Morales opened the segment with "You are so hot right now. I hear [your song 'We Don't Talk Anymore'] every time I turn the radio on," but all Charlie heard was an attractive woman saying "you're so hot," and kept the ball rolling with that.
"I'm hot right now?" he asked. "I don't know what to say. I'm flustered."
Natalie's co-host chimed in with the obvious: "Are you flirting with Natalie? This is good, Puth!"
Poor Natalie tried to blame it on his hair (at least it wasn't the brow), "It's that hair! It's got me all, phew!" she joked, fanning herself... but PUTH DIDN'T LET IT DROP.
"Oh, you like this hair?" Charlie asked. AGH!
The awkward continued, with the Puthinator moving closer to them, admitting he would date an older woman and complimenting their age - le sigh - at least we did get a straight answer out of him about what he's actually attracted to in a girl.
"A girl can look like anything, honestly. If she's just swagged out and super confident, I like that," he admitted. Nice.