Light the candles, dust off the book of shadows and start chanting 'cos the power of three are back to set us free one more time.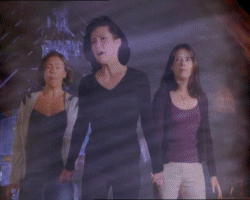 The cult 90s TV series Charmed about three sister witches who save the world from evil is about to be "reimagined" in the form of a prequel set in New England in 1976.
The witchy show ran from 1998 to 2006 and gained a MASSIVE fan base 'cos peeps just couldn't get enough of the lovable characters, sick spells and the fact that it was totally girl power af!
If you're a ~major~ Charmed fan and this news is making you as nervous as the time when the girls had to vanquish The Source, don't be!
The whole shebang is being handled by The CW (the network that brought us Gossip Girl and Supernatural), and the series will be written by Jessica O'Toole, Amy Rardin and Jennie Snyder, who have previously worked on Jane the Virgin.
So we're in good hands!
The only catch? Since the show is set in the past, it looks like the Power of Three will take on a different form.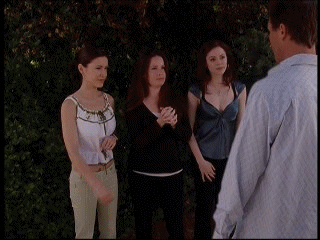 The OG actresses have taken to Twitter to express their feels about the reboot.
You'll recognise Holly as Ella Montgomery, Aria's mumma bear in PLL!
While we're totally orbing all around the place with excitement, we really really REALLY hope that the original ladies at least have a cameo in the series. We miss those ladies like the girls missed Prue after her death!
Anyways, no casting decisions have been revealed yet but we can't wait to see how the magic is gonna happen.
Meet you in the attic!