So this is a thing.
Not sure if everyone's missed the memo here, or that rumour about Cheryl being pregnant based on her "fuller face" and Liam's subtle Twitter bio change should have been taken way more seriously, but it seems like they're actually expecting a baby?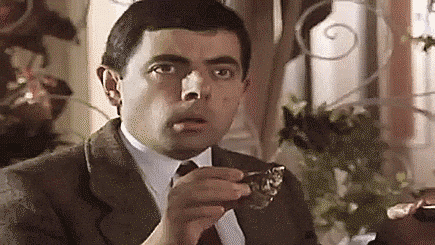 UMMM K!
Apparently, a ~source~ has been speaking to Closer magazine, revealing all of Cheryl's worries about her expected bub with Liam.
"Cheryl's been a recluse over the past few months. She's refused to socialise with most of her pals and isn't drinking. Instead, she's been spending lots of time with her best friend Kimberly [Walsh], who is due to give birth to her second baby later this year.
"Cheryl's never been one to embrace the limelight when she's not working, but her recent hibernation is her most extreme yet. It's clear that something is up as she's refused to even attend friends' birthday parties, and most days she won't leave the house as she complains of feeling under the weather - which has also forced her to cancel work commitments.
"She's told pals she feels constantly exhausted and nauseous, which is why she's been laying low."
Okay, so she's acting all preggerz like, but why is she so worried? WELL. The source continued:
"He's also said he'll be strict about his schedule, as well as Cheryl and the baby being able to travel with him.
"Liam insists he's ready for the challenge, but Cheryl is feeling fragile and can't help worrying that Liam is too young; she worries about big changes happening at a crucial time in his career. Liam has assured her that he's ready to become a dad and prove that age is nothing but a number, which seems to have eased Cheryl's anxieties for the time being."
Okay then. That's that. Should we start celebrating now orrr...?