In case you've just logged onto the interwebs, battle of the divas is currently happening and it is getting HEATED.
So, we bet you're wondering how all of this Demi ~vs~ Mariah drama started, right? Let us explain...
In the early '00s renowned sass-kween Mariah Carey was asked in an interview if she knew Jennifer Lopez - who at the time was #SLAYING - and her response was lowkey the shadiest one of all time.
Quite a number of years later at the 2015 Billboard Music Awards, JLo was caught checking her phone during Mariah's entire performance...
Fast-forward to March 2016 and Mariah was asked by a paparazzi en route to her car whether she had any feelings towards JLo anddddd: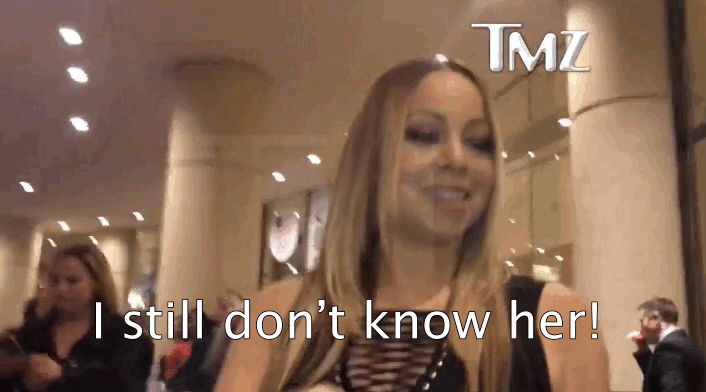 Jennifer FINALLY addressed the feud just two weeks ago, saying "for me it's not a big deal" and kinda cooled the war for about 10 minutes...
Just when the JLo and Mariah war started to settle, it seems Miss Demi wasn't quite ready for peace on Earth.
Demz - who has NEVER had any ~known~ beef with Mariah - was instantly #TeamJLo and somehow #TeamAri and reignited the fire by liking and commenting "You got it the wrong way around honey," on THIS photo:
And also wrote THIS comment:

There's been no response from Mariah, JLo and Ariana or further comment from Demi for that matter.
But Demz, babes, we suggest you stay clear of social media for a while cos hell hath no fury like a sassy Mariah...