After Demi Lovato and her long term boyfriend Wilmer Valderrama split back in June after six years together, we've been silently holding out for a reunion but it turns out Demi may have found a new man in her life.
According to US Weekly, Demi was spotted hitting up celeb hangout Catch LA on the weekend with none other than John Mayer, and apparent the two got preeeetty ~cosy~.
"John had his arm around Demi and was whispering sweet nothings into her ear," an eyewitness told US. "She was into it. They weren't making out or anything, but she was giggling the whole time."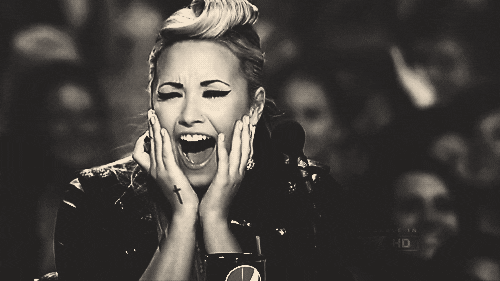 A second source added that the pair were chatting for over an hour, with John telling Demi that she "has one of the greatest voices."
Um, tell us something we don't know John?
Adding more support to the theory if the fact that everybody knows John's into the muso 'type', dating Katy Perry, Taylor Swift and Jessica Simpson. What remains unclear is whether John is her type.