Finally, Dove has opened up about the relationship she has developed with Tom Doherty! YAS!!!!
In an interview with People magazine, Dove revealed that, "We're dating. I'm keeping it sort of…we're keeping it to ourselves because everything is just so more romantic and real when it's yours and it's private. So we are keeping the details to ourselves, but yeah, we're dating."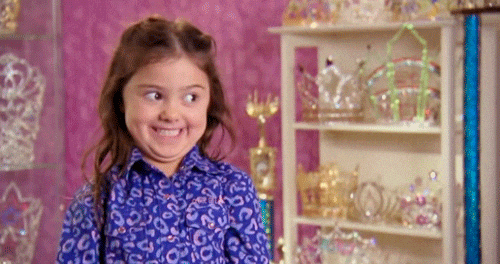 Like, it was pretty obvious but when they ACTUALLY admit it, it's fantastic.
She also went on to admit that they're long-distant ATM, but have all the intentions to make it work. "It's not too bad, we are both working and we are busy humans. It's nice. We can chunk out visiting, and you work out the time difference. When I'm getting up, he's going to sleep, and it's nice. It's not too bad. We make an effort. It's interesting, things like that make you make an effort."
Super cute. But it wasn't always so romantic between the two. "It was not right away. It was one of those natural evolutions... but you know, again, I'm going to stay tight-lipped about that. But he's a lovely, lovely person."
Glad to hear it, especially after the huge blow-up that went down between Dove and her ex-fiance Ryan McCartan last week when she admitted to the world that he was "terrible" to her. Yikes.
ALL THE BEST, #TOVE.