Since the hiatus begun Harry, Liam and Niall have dealt with their fair share of solo career rumours.
Which makes us happy and a bit sad tbh.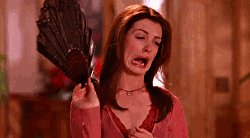 Well, it seems Niall's solo career is no longer just a rumour. Some actual video footage has emerged of Niall strumming along on a guitar and piano, and it's all looking very #SoloConfirmed.
In one of the clips (see above), Niall can be seen singing a proper foot-tapper tune with Irish songwriter Ruth-Anne Cunningham.
#FunFact, she wrote Jojo's Little Too Late.
Perhaps a killer duet is in the works?
Since the vidoes have gone viral (that's also still unexplained) neither Niall or Ruth have address the solo rumours. However, Ruth has retweeted some fans' reactions to the whole thingamabob.
SOLO NIALL IS RISING Y'ALL!