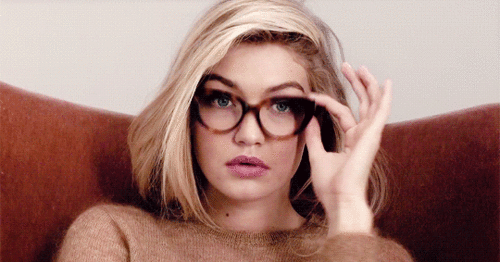 While appearing on The Ellen DeGeneres Show this week, Gigi explained how they met years before, saying "we actually met at a friend's birthday party a few years ago."
Note: all the while that Zayn was engaged to his ex, Perrie Edwards. Now we aren't alluding to anything happening at this party, but why would Zayn leave this detail out?!
Later in 2015 when both Zayn and Gigi were single, Gigi made sure the two met again to ~reconnect~. "He was in New York to come to the Victoria's Secret show last year, I think, and ended up not coming. And I was like, I'll play it cool. Like, I'll go to the after-party. He wasn't there. And then later that week we ended up going on our first date."
As you already can imagine, their spark was INSTANT.
"We played it cool for like 10 minutes and then I was like, 'You're really cute'. We connected like, really quickly, and just - we started, like year, we have the kind of same sense of humour and [started] sharing videos and obviouslt Noah Ritter videos started coming up..."
This is romance movie stuff.
You can see her full appearance on the Ellen show below...