Gigi Hadid has just covered this month's issue of British Vogue, and YAS-KWEEN.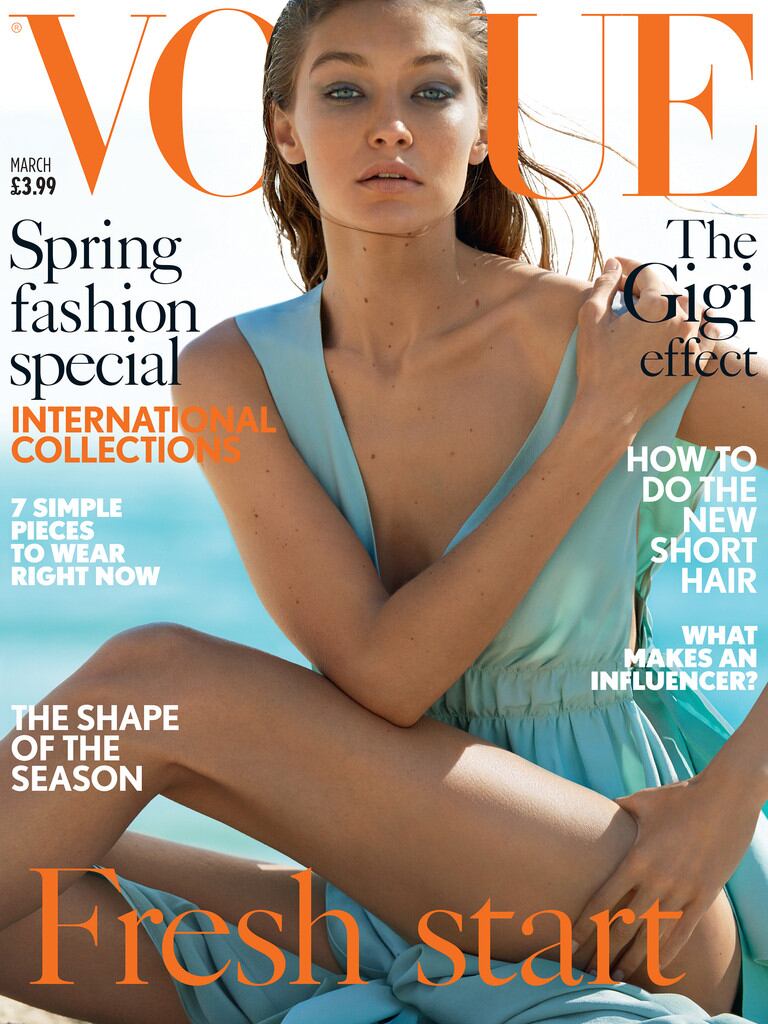 But it seems like being an A+ model isn't all Gigi is good at. For the issue, Gigi donned her chef whits and acting skills in a masterclass of "Gigi on Gigi."
Chef Gigi teaches IRL Gigi how to cook a Yorkshire Pudding, and it's pretty damn entertaining.
But when it comes to her fave restaurant in the world... she leaves it to the professionals. And by professionals we mean the best-home cook's ever - people's mums. In this case, Zayn's mum.
"My boyfriend's mums house," she answered the question with, no doubt gaining huge brownie points with the Malik fam.
When it comes to Gigi's biggest fear, it's also food related. She revealed that cooking for a group of people and totally failing scares the heck out of her.
Who knew Gigi was such a foodie?!