Yesterday, Justin Bieber had a whinge about his fans posting negative comments on pictures he was posting with his new GF, Sofia Richie. Nekminnit, Selena Gomez defended the Beliebers, high-key hinted that JB cheated on her and pretty much dragged him before you even had a chance to say "swaggie."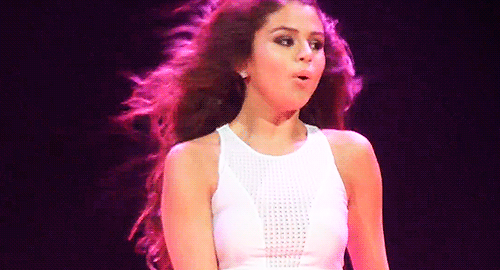 Since this whole drama has gone down, it seems one of Bieber's exes has also gotten involved, but it's not who you'd suspect.
Hailey Baldwin, who dated JB around Christmas 2015, posted (UPDATE: It's now been deleted) a very ~cryptic~ quote and basically it screams #TEAMSELENA.
"We've all had our fair share of things we've done, both good and bad. What makes the present so powerful is when we take complete responsibility for our actions, we allow ourselves self-growth. Misplacing the blame onto someone else isn't going to get you to the next stage in life, so try not to manipulate a situation to make yourself look better."
Woah.
Anyone else here getting some intense John Tucker Must Die vibes?