It seems like deleting your Instagram is what all the cool kids are doing these days.
Starting from Justin Bieber rage-quitting IG after getting roasted by basically all his ex-girlfriends, the likes of Kendall, Gigi and now Hailey Baldwin have decided that it's the way to go. Sad face.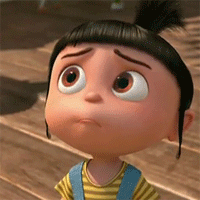 Not only has Hailz deleted her IG, but she recently deleted her Snapchat also. Social media detox, maybe?!
It doesn't look like she's gone for good though, because only a few days later after deleting errythang, she posted a photo of herself cradling a baby on Twitter, captioned, "Hope everyone's enjoying their holidays."
Maybe Twitter is now her go-to social media app, because she's posted here and there pics and statuses since deleting both Instagram and Snapchat.
In a recent interview with Sun Herald, she explained that, "Social media can take a lot out of you, it makes you really distracted sometimes.
"I've recently come off Snapchat, I'm not Snapchatting anymore. I don't have Twitter on my phone."
You do your girl, but come back soon plz xxx