While us Harry lovers have been preoccupied with Dunkirk trailers and posters, we've forgotten about one majorly important thing: Harry's solo music career!
Well, the buzz on the street is that Harry's solo stuff could be landing sooner than we think. And by sooner, we mean in the next couple of weeks!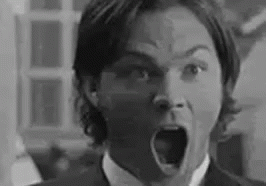 A close source has revealed that Harry has been working his gorgeous butt off in the studio to make our fan girl dreams come true.
"Harry is working on dropping music and a full album right around the Grammys," the sneaky source announced.
Woah woah woah. Hold the phone.
The Grammys? As in, THE Grammy Awards? As in the event that's going down next month?
We have ZERO chill over here!
"He thinks the surprise and shock of it all will make a bigger splash, instead of announcing a release date," the source continued. "He has enough songs to put out an album, it's just the final logistics that are being worked out now."
Last year, Harry signed an $80 million dollar record deal with Columbia Records to produce not one, not two, but THREE albums.
So it looks like we're about to get our first taste of solo Harry.
YAAAAAAAAAAAAAAAAAAAAAAAAAAAAAAAAAAAS!
Watch this space for Harry's next move.