ICYMI: James Franco and Keegan Allen have teamed up to work on the upcoming film King Cobra. But didja know they are actually playing boyfriends?! YAS!
Already they've shared some, er, interesting photos of each other from set, but hey we're not complaining.
James recently spoke to the Today show about working with Keegan, and the convo quickly turned to his... package.
"In a lot of our scenes we're lifting weights, tanning, and we're in skimpy speedos," said James.
"My only problem was…Keegan stuffed his Speedos so big. Everyone who came on set was like, 'What? What?' He had the biggest bulge, and I know for a fact that he stuffed it, because when you do a nude scene as a male, often times they'll give you a sock. I asked for a sock, and they were like 'no, Keegan took all of them.'"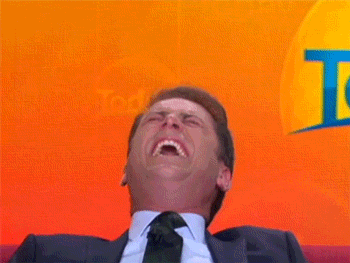 Ah yep, don't expect innocent lil Toby Cavanagh in this movie.
See the trailer below.