UPDATE: 9:15am
HOLY FREAKING MOLY! In news that will probably trump ALL news for the next day/week/month, the ~real~ Selena Gomez has commented on Justin's salty Instagram post threatening to privatise his account, and we are certain every Belieber ever has just converted to a Selenator.
Fans were NOT happy with Justin's threat, so Selena made her two cents known and it is #FIRE:
Her comment reads: "If you can't handle the hate then stop posting pictures of your girlfriend lol - it should be special between you two only. Don't be mad a your fans. They love you and supported you before any one ever did."
#BURN #FIRE #OHSNAP!
We can't help but wonder the reason behind the comment and sure a small (huge) part of us is holding onto some #Jelena hope... could it be jealousy? Is JB posting all the pics to get Sel's attention?! WHO KNOWS. All we know is that this is the biggest burn in the history of all time. Espesh since it's coming from an ex.
We wonder what Sofia will think of all this? We also can't help but wonder if Biebs will feel a little satisfied over Selena's contribution. GAH! Dramz.com.au
ORIGINAL STORY: 8:00am
If one thing has become obvious over the past year, it's that Justin Bieber has pretty much had it with his wildly erratic fans.
From his "no photos policy" to his many emotional posts online, Bieber is now threatening to privatise his Instagram completely.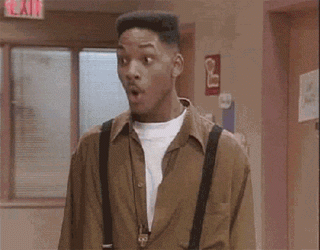 Remember not too long ago when Taylor Swift was bombarded with snake emojis on her IG? Well now Bieber is too. While Tay filtered her comments to remove any unwanted emojis (which you can do too BTW) Bieber is taking it a step further.
"I'm gonna make my Instagram private if you guys don't stop the hate this is getting out of hand," he wrote after posting a slew of black-and-white photos with Sofia. "If you guys are really fans you wouldn't be so mean to people that I like."
Dayummmm.
Let the Biebs live! Look how much fun he's having with her.
Although the two haven't been ~confirmed~ or anything, the hand-holding pics and whatnot are really pointing in that direction.
After Justin's post, it's safe to say that most "fans" aren't happy, which has obvs led to #RIPBeliebers to trend on Twitter.
Let's just hope #Jofia lasts so this will allllll be worth it...