There might be another reason why Tay babes might decide to sit this one out... Kanye West has a four-minute slot to perform and producers have even given him free reign to do whatever the hell he likes on stage, reports TMZ.
Ahh, leave it to the VMAs to produce this kind of drama. We reckon Taylor is having a major "Imma let you finish" flashbacks right about now, not to mention she's still brushing off the ashes of Kimye's explosive #SnapchatGate. She probs thinks it's best she avoid the endless possibilities which could come from Kanye's mouth during those four minutes. #Wise
But hey, that's just an educated* guess.
*Totally random.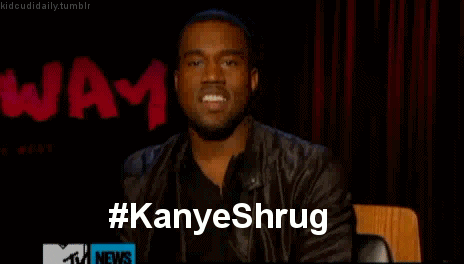 Kim is also doing her darnedest to get some camera time during the controversial awards show and will be presenting an award, as she did in 2014.
The VMAs kick off on Sunday night (Monday morning AEST), and we hope everyone's prepared for the scandals that will follow. Get the popcorn ready.