Remember all the Kanye West and Kylie Jenner dramz that went down at the beginning of the year after Ky-lizzle signed her awesome Puma campaign? Well, on this week's ep of Keeping Up With The Kardashians, we've FINALLY found out what actually went down.
Turns out momager, Kris Jenner, went behind Kanye's back to set up Ky's Puma contract, which is kind of a big deal since Kanye's Yeezy designing contract with Adidas (y'know, Puma's main competitor) was up for renewal around the same time AND Ky had already walked in two of his Yeezy shows.
In the ep, Kanye likened Kris's sneakiness to what it would be like if he went and made his own reality show, "It's like if I made a show Sunday night, and didn't tell any of you all about it, but I did a couple shows with y'all [first]," Kanye explains. "So people saw me and were all, 'Ah, he's cool on camera.' And somebody offered me a deal, and I, like, did it and didn't tell none of y'all, and brought all my cool friends."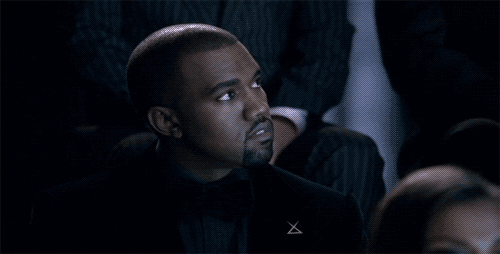 Khloe chipped in and agreed with Kanye, "I don't agree with going against the family in that way. I think Kylie, whoever, should have presented it to Kanye first," said Koko.
"One hundred percent" echoed Kim, who went on to say she understands the effort Kris goes to for Ky and Kendall's modelling contracts, but she adds, "everything has to be really carefully played out and I feel like this was a conflict of interest."
Kris defended herself by saying, "sometimes it's a business decision," before Kim pulled the fam-bam card with, "Sometimes, when you're dealing with family, it's not really about a business decision."
Looks like Kris then realised she may have jumped the gun and apologised (kinda), "I am just trying to do the best job for everyone that I can," Kris said. "Sometimes I get ahead of myself and forget to communicate the way I should."
To remind you, at the time, Kanye was left looking pretty stoopid as a result of the whole thing, posting this angry comment on Twitter days before Ky's Puma contract was announced...
Before it was suspected Ky hacked into his account and shared this on his behalf.
TBF, we can kinda see why Kanye was mad but now apparently all is well again in the Kardashian-Jenner-West klan and we think Kris might have even apologised.