Although we get pretty damn skeptical when we hear celebrities say they ~hate~ social media, we never thought we'd see one so prominent like Justin Bieber delete his Instagram account COMPLETELY!
So when we hear Kendall Jenner - Instagram kween - isn't all about that social media #lyf, we panic.
She may have over 65 million followers on her Instagram, but that's NBD to her. Kendall explains to Allure, that quite frequently she deletes her social media apps. AHH!
"I find it offensive if you're with someone at a dinner and they're just sitting on their phone the whole time," she told the publication. "I take that personally. Like, am I not interesting enough for you to talk to me? It's so crazy because even though we talk about trying to be present, everyone wants to be in the future now."
"I definitely have close friends, and even some family members, who are so connected to their phone and can't get off of it," she said, using her poor lil sis Kylie as an example when they were once on #vacay...
"I was just zoning out, taking it all in. And Kylie wouldn't put her phone down. I'm like, 'That's so crazy to me that you're not experiencing this,'" she recalled.
"That was the moment it kind of clicked for me. And I didn't like it. So sometimes I delete Instagram or Twitter or Snapchat off my phone for a couple days."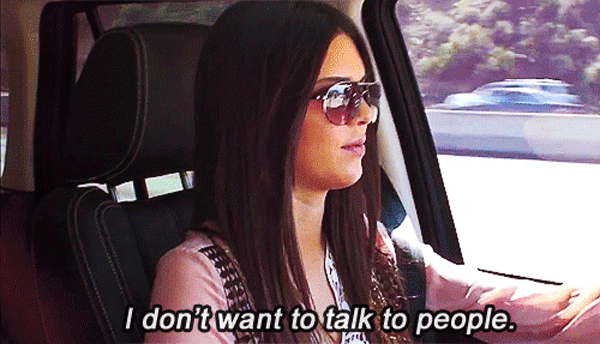 So that's that. The socialite doesn't like social media. Who knew?