Kendall Jenner has grown up with camera's being a normal thing in her household.
But can you imagine having a crew film your every move? Especially when you're at home and probably just want to watch Netflix in your jim-jams with ice-cream.
In a new post on her app, Kendall explains how she hated it when the crew would film her doing her homework. Yeesh, imagine how much procrastination they'd film if it were you. Not only that, but it's hard enough to concentrate without a whole bunch of people staring at you.
"When 'Keeping Up' started filming, I specifically remember running around our cottage-y style house in green jeans and a white polo shirt," Kendall explained. "I was doing my homework and the crew was filming me. I said something like: 'Just leave me alone, this isn't even entertaining!'"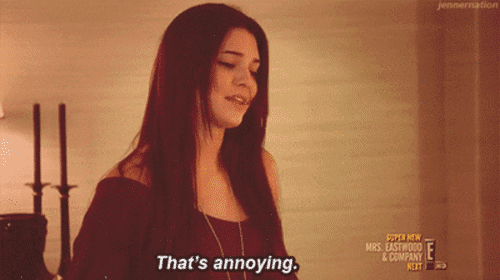 She continued: "Any time I needed to do my homework, I'd lock myself in my room and they'd let me do my thing."
Math homework - it can't be escaped.