If you don't know who the Kardashians are, then you're most likely lying. Love them or hate them, they're a prominent part of the world RN and you can't really turn your head without hearing about any one member of the fam.
But if there is one sibling that is more dedicated to her own life rather than living for the paps, it's Kourtney.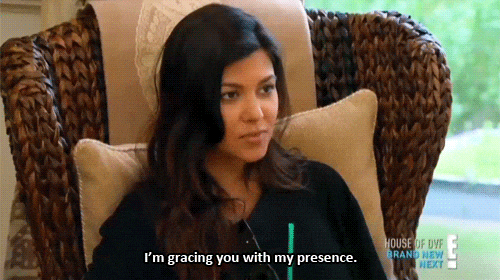 Kourt has basically been a mum since the dawn of time, and if she's made anything clear it's that her kids are her main priority.
Recently mumma Kourt spoke to YOU magazine, and revealed she wouldn't be so sad if KUWTK were to end for good.
"I don't want the show to end, but I sometimes think I would be so happy if it did and I could just move away from it all."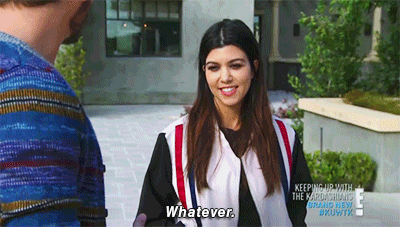 "By the end of every season I've had enough, but then once we have had a break I'm ready for more," she continued.
We've basically seen every personal aspect of her life on TV, from giving birth to breaking up with Scott, so it's understandable that she'd want some time away from it all.
"I still feel surprised when I'm recognised in the street. I forget that so many people know who I am and have seen me give birth."
Brave woman.
We totes respect her need for privacy with her cute lil fam, but plz don't stop KUWTK. We love it too much.