ICYMI: Which, to be honest if you did we're wondering where the hell you've been for the past few days... but Rob and Blac Chyna had THE most explosive feud in the history of celeb feuds.
The two are known for the dramatics, but it went nek level when they documented the entire fall-out on social media.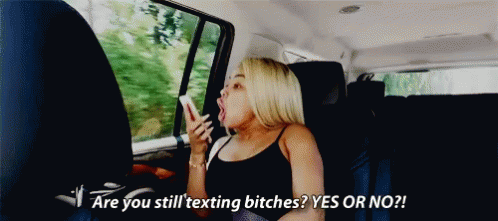 After everything that went down, we've secretly been waiting for Kris Jenner to make her move, because god knows a storm was coming.
Regardless of the pair being ~back together~, Kris Jenner has uninvited Chyna from Christmas.
According to People, "Rob's family is over Chyna," said an unnamed source, adding that the "family is trying to distance themselves from Chyna. They can't stand the toxic relationship. They very much care about baby Dream though. It's just come to the point when they think Rob is better off without being in a relationship with Chyna."
"Rob won't listen to [his family]. He wants to be with Chyna," the source continued.
Well, this should play out interestingly.