We've all been there: you're out in public, doing your thang, feeling yo'self…
When all of a sudden one of your 'rents rocks up and ~kinda~ kills the moment…
This exact thing happened to Kylie Jenner on the Met Gala red carpet and it was #AWKWARD.
While Kylie was posing up a storm for the cameras, her mumma Kris Jenner was patiently waiting to get a photo with her daughter like a proud mum.
Except when Kris suggested the idea, Kylizzle turned her down with a look saltier than a packet of chips.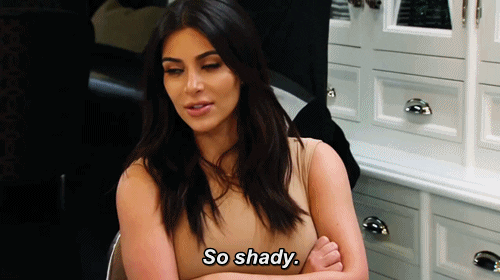 The glare Kylie gives her mum is SO harsh, you'll wanna go and give your own mum/pet a hug after watching this.