Real or not, it's no secret we lovez a bit of Larry Stylinson over here at DOLLY HQ. We low-key live for it, not gonna lie.
So when we heard this earth-shattering news regarding Larry AND the hiatus, we died a little inside.
You ready? K, here goes nothing…
Apparently Louis and Harry are NOT on speaking terms and haven't been since the band announced their hiatus, according to a source at the Daily Star.
Us right now:
And that's not even the worst of it…
It seems the ~year-long~ hiatus might actually be a lot longer than expected: "All four are loving their own solo freedom," a source from The Sun added.
"The fans have hoped that the group would honour their announcement of returning within 12 months."
"But that is a long way off and the boys are not even on track to mention a comeback."
In other words, the hiatus is #indefinite.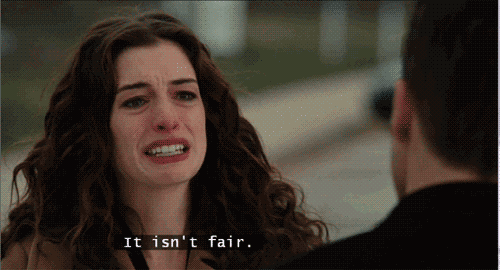 While this 161-day long hiatus (yes we're counting) is a ~touchy~ subject for all members of the 1D fam, we DO have some hope.
Harry is about to go off on a movie-making adventure, while Louis has little bub Freddie to look after. We're sure there's still plenty of sporting matches around the world Niall has yet to watch, meanwhile Liam and Chezza are still in the ~honeymoon phase~ of their relationship.
See? There's some good coming out of this hiatus after all…