UPDATE: 05/09/2016:
The second teaser for Beauty and the Beast just came out, and we saw Emma Watson rehearsing lines as Belle. Quite frankly, we lost our marbles and didn't notice anything other than her angelic voice...
Although, when you look juuuust behind her, you can see some concept art for what can only be Mrs. Potts...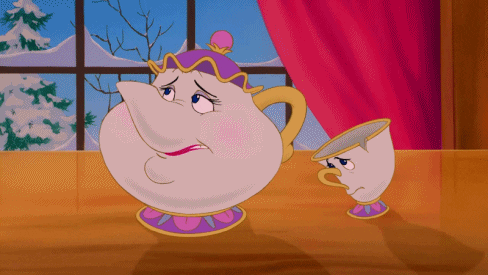 Although this Mrs. Potts is a lot less adorable and a whoooole lot more CREEPY!
Yep, that's a human face on a teapot. Basically, what nightmares are made of. If you continue down this article, you will see Lumiere and Cogsworth are reimagined as IRL ~beings~ and, yep, it's just as creepy.
ORIGINAL STORY: 29/08/2016:
When the trailer for the new Beauty and the Beast dropped we respectively lost our marbles.
Now, three months later when we'd only just started to calm down, new pictures have emerged and holy LUMIERE our fave characters are back.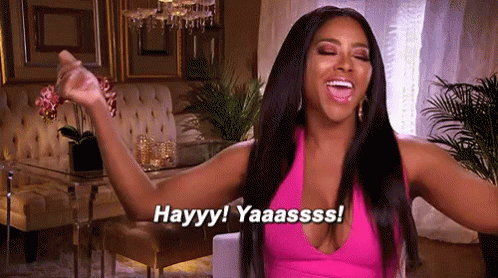 Jack Morrissey, co-producer for the film, decided to share a couple of pictures on his Facebook page over the weekend, and YEP THAT'S COGSWORTH AND LUMIERE!!!
He explained this concept art is "close but may not be final," so there could be some changes in the works.
Sure, they're missing those big Disney cartoon eyes we know and love but this is a live remake remember?
Another pic shows that famous scene where Gaston is in the pub, talking about how hot he is...
You can just see the back of him, in that ~gorj~ red coat of his.
Aaaaand now we're back to freaking ~owWwWt~ about the movie again. Bring on March 17 ASAP!