UPDATE: 22/09
We FINALLY know why One Direction Feat. Zayn are being summoned to court, and tbh we're kinda scratching our heads.
According to the Irish Independent, Louth law firm Smyth & Son have issued a High Court action against 1D on behalf of singer/songwriter David Lewis.
Aka, this bloke:
David and his legal team wanna sue the pants off (ooft) Harry, Niall, Louis, Liam, Zayn and their writing team Jamie Scott, John Ryan and Julian Bunetta. He reckons 1D's Story Of My Life has totally copied his tune Swimming Pool.
1D fans will agree that the boys have a habit of ~getting inspired~ by other musicians. Their tune Change Your Ticket has major The 1975 vibes, while Live While We're Young uses The Clash's intro from Should I Stay Or Should I Go.
However, when we listened to Swimming Pool by David Lewis, we legit could not hear ANY similarities.
Take a listen to it above and you be the judge.
ORIGINAL: 20/09
ONE DIRECTION ARE FINALLY COMING TOGETHER...
AND HAVING A REUNION TOUR...
IN IRELAND...
They're actually being sued but hey it's going to be the first time we get to see the boys in together and in suits.
Best news ever for the 1D fandom today. One Direction will soon have a ~date~ with the Irish High Court. Why, you're probably wondering? No one's really sure but the Irish Independent.ie reported the news and apparently it's got something to do with Simon Cowell's company Simco and plagiarism.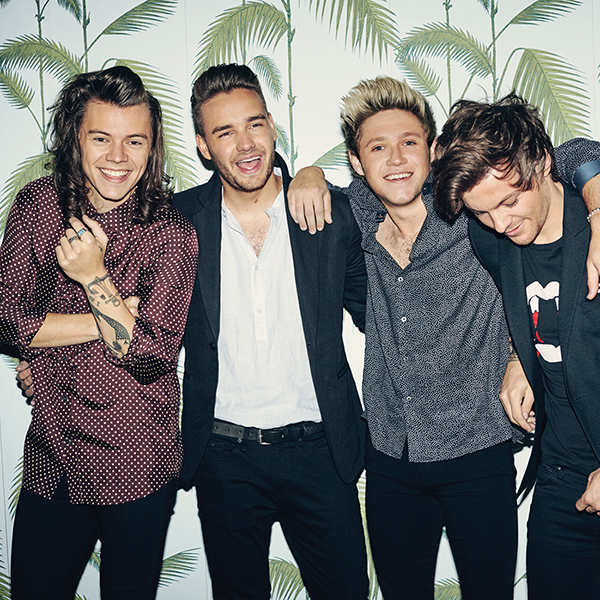 Tbh we're not too fussed as to why the boys have been summoned, but we do have a few pressing questions regarding the trial.
~When will it be held? So we know to have that day off work.
~Will it be live-streamed?
~ Where can we buy tickets to the trial?
~ How do you volunteer to do jury duty in Ireland if you live in Australia?
~Will it be a One Direction feat. Zayn tour?
As you've probably guessed, Twitter is going OFF with this brilliant news: