Zayn and Perrie's outrageous break up happened many moons ago, we're all over it. Perrie is clearly over it, as you can see with her new song Shout Out To My Ex, but with Little Mix's new autobiography Our World being released, so is more juicy deets.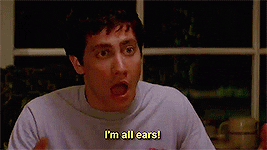 We learnt that Zayn really did dump her over text message, and now, we have learnt that after the split she was left homeless.
Pez was living with Zayn in his house during the break up, so when he called it donezo she had to leave.
"After I split with my partner, out of the blue, I had nowhere to go, which was incredibly stressful. For a while I had no idea what to do," Perrie writes.
"I thought about renting but I've got dogs and cats, so that was no good. At the time we were promoting Black Magic, and while I was in America, things really hit me and I panicked. I realised I was homeless. I was crying every day, dreading coming back."
Of course the Little Mix queens all offered Perrie to stay with them, but the didn't have enough room.
Lucky for Pez, her mum Debbie and LM's management team provided her to stay in a guest cottage owned by the founder of Modest!.
"I told her I was stressed because I didn't know what I should do about where to live once I got back to England," Perrie says. "She arranged … for me to stay in Richard's guest cottage for as long as I needed, until I got on my feet again.
"Thank God for him. I put all my stuff in storage, took my dogs and more or less lived out of a suitcase for a good month and a half."
Sheesh this is hard to relive.