Bella Hadid and The Weeknd's split has left us all totally shook and concerned.
They were together for over a year, and constantly showed each other so much love and support. Ugh, now we're crying.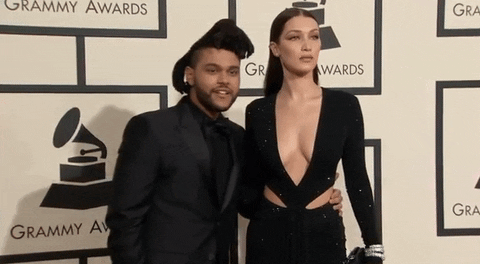 A source has confirmed to E! News that they "are both still very much in love with each other," but "they know they needed to officially break things off for a while.
"This is not the end, but they both need to 'do them' for a while." Still, crying.
Although everything seemed fine between the two, the source continued to add that, "Things seemed perfect to all their close friends, but they both were dealing with many weeks of conflicting schedules that led to not seeing each other for a while," which "resulted in some fights." Yikes.
But, they can't avoid each other forever. Bella Hadid is set to walk the Victoria's Secret Fashion Show, while The Weeknd performs at it. SURELY, when he sees her as a literal angel, and she hears his gorj voice on stage, they'll be reunited. PLZ!