If there is one celeb couple who is going to keep us entertained, it's Rob Kardashian and Blac Chyna. Now, in true Kardashian form, they have their own upcoming reality show and the first teaser is #KILLINIT!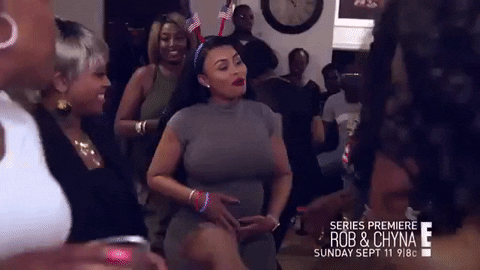 Rob and Chyna is E!'s new docu-series that will follow the engaged couple who are soon-to-be parents, and as expected it's packed FULL of drama.
We see everything from lovey-dovey scenes, to Chyna throwing flowers in the pool and yelling into the phone: "Are you still texting b*tches, yes or no?!"
ZOMG.
We are just gonna come out and say it, this will probably be more entertaining than Keeping Up With the Kardashians.