Get rady to fist-pump in the air and yell "yassss geddit gurrrl," because two baben' Aussies are back together, and they're so cute!
The Veronica's singer Jess Origliasso, confirmed that her and Ruby Rose are giving their romance another go, while appearing on Nova FM's the Smallzy Surgery show.
"It's me. Me and Ruby Rose. And it is our love story in this video," Jess explained of The Veronicas latest video clip On Your Side, which Ruby plays a lead role in.
"It's about the dynamic, the highs and the lows of people in love, in a relationship. We have been friends for eight years. A really long time and it was just honestly the craziest thing," Jess recalled.
"We just reconnected over doing this video, she wrote and directed it, and is in it with us and we just sort of fell in love."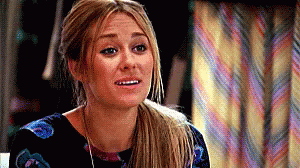 The two were spotted getting real cosy over the weekend together, so the news hasn't come as real shock. But, Jess has assured fans that their approach to the relationship will be VERY different from when they originally dated back in 2008.
"When we first got together way, way back, it was hard to know how much to share. Now we are quite protective of what we have, so obviously being able to be open enough but keeping a lot of it for yourself is something that we're very conscious of and I think it just depends on the people what you're willing to share," Jess explained.
"It's just a crazy thing when you care about someone for so long and then you have the chance to be able to reconnect. And we've grown up a lot, we met very early on and we were very different people," she said.
Like we said, GEDD-IT-GURL!!!!