Simon Cowell seems to be a lovely bloke. Heck, he pretty much #BLESSED us with One Direction and we're eternally grateful.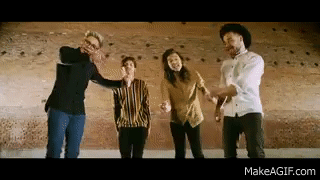 But this talent hunting expert also has a very shady side that we'd never wish upon anyone...
Unfortunately, Liam Payne has experienced some first-hand Simon shade.
After announcing that he's going solo- with a NEW record label #RIPModest!- Liam then took to Twitter to let the world know that he will be managed by Doyen Global, distancing himself from Simon even more so.
Not long after the news of #SoloLiam came to be, Simon had a chat with Yahoo and had THESE sassy things to say: "The great thing about all these boys - well not all of them but most of them - they are incredibly loyal and you don't always expect that."
Simon added: "Niall, Harry, Louis - amazing."
Uh oh... that exclusion was VERY intentional, doncha think?