This little super human aka Simone Biles, Olympic gold medalist just proved that she may be an absolute kween in her own athletic right, but damn girl is just like us. Espesh when it comes to a freaking bee flying towards your face.
This is proof that no matter what situation you're in, like getting a bloody gold medal in the Olympics, ALL chill will be lost when a bug is involved. Especially a bug with a stingy thing on its butt.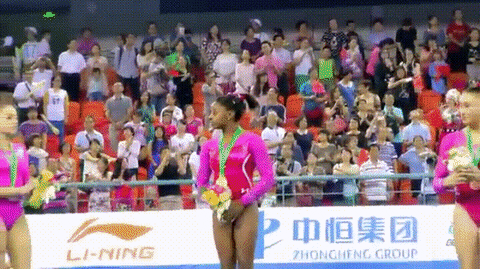 #NOPE!
Thank you Simone, for proving that BEE'S ARE SCARY!