As it was so heartbreakingly confirmed recently, Melanie C and Victoria Beckham have crushed all our dreams by refusing to do the Spice Girls reunion tour with Mel B, Emma Bunton and Geri Halliwell. Yeah, we get it, you guys are busy. Whatever!
It's devastating for fans, but probably even more so for the Spice Girls that do want to get the band back together, and Mel B made it known when she appeared on The Late Late Show with James Corden on Thursday. Seriously, she did not hold back.
"We are going to do something us three," she said. "We're going to perform and celebrate together for the people.
When Corden asked why the full group would not be involved in the tour, she replied:
"The other two b*tches didn't want to do it!" before quickly adding "My other two fellow lovely ladies."
"Victoria is busy with her fashion range and Mel is recording a solo album, so they politely declined - but gave us their blessing.
"We're girl power, we support each other, so us three went 'OK then let's just us three do it.'"
She totally did that thing where you blurt out what you really want to say but then realise it's going to start something LIT so you make out like it was just a joke. Ha ha!
Looks like Scary Spice really is still a bit scary. It's surprising she wasn't able to bully Mel C and Victoria into doing it.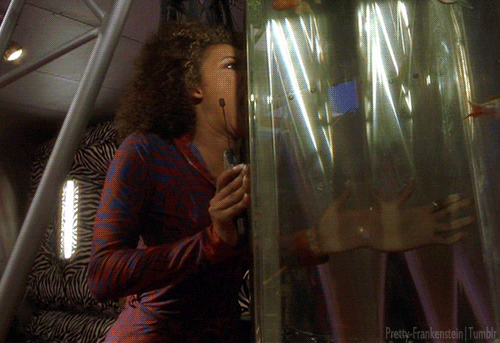 While Mel C has stated outright that will not do a reunion tour, there is still a glimmer of hope for Vicky B, since her husband David Beckham is apparently trying to convince her. Don't give up, Becks. Do it for us.