The actress and excellent human that is Zendaya is rumoured to have been cast as Mary-Jane in next year's Spider-Man: Homecoming – the role Kirsten Dunst played in the 2002 big screen adaptation of the Marvel comic.
While most people are super-excited about this, the film's director James Gunn was forced to publish an extensive statement on Facebook this weekend after some voiced their dislike of an African-American playing a character that, until now, has always been portrayed by a white person.
"People get upset when something they consider intrinsic to a comic book character changes when adapted for a film. I get this...," he wrote.
"That said, I do not believe a character is the colour of his or her skin," James continued.
He added it was "shallow" that a character's main attribute is the colour of their hair or skin.
"Whatever the case, if we're going to continue to make movies based on the almost all white heroes and supporting characters from the comics of the last century, we're going to have to get used to them being more reflective of our diverse present world," he said.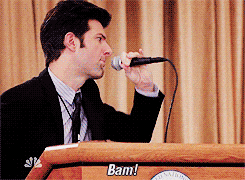 Basically, can you bloody not? It's clear kween Zendaya will absolutely slay the role of Mary Jane (if that really is the role she's playing) and any online trolls who have a problem with it should stick to reading the comics in their bedrooms and not see the movie at all.
Also, this: