Is there anything more pleasing to the eye than a hot celeb getting soaking wet? YEP - when they do it for a good cause <3.
Enter: Taylor Lautner and his muscles on The Ellen DeGeneres Show getting soaked to raise awareness for breast cancer.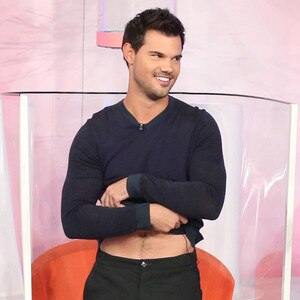 In a game of "Oops My Water Broke," Taylor allowed Ellen and a lucky audience member to release hundreds of water bombs over him, evidentally sculpting his chest muscles, AND getting $10,000 donation to the Breast Cancer Research Foundation.
Bless.