Our girls night's usually include a biiiiig bowl of popcorn, pajamas, anything smothered in Nutella with Evan Peters on our TV screens.
Perfect - we know - but Taylor Swift and her #squad may just top that with their epic girls' night out.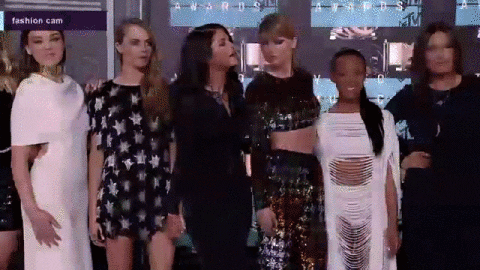 Taylor was accompanied by Cara Delevingne, Lorde, Dakota Johnson, Suki Waterhouse, Lily Aldridge and Martha Hunt as they attended a ~private~ Kings of Leon concert last night.
How swanky.
Lily uploaded many vids on her Snapchat of Taylor rocking out to the band, and if you didn't know - Lily is married to the lead singer, Caleb Followill.
The girls were all #twinning in adorb's LBD's, and it's confirmed, next time you go out with your girls make sure you co-ordinate outfits because as lame as it sounds, it actually looks pretty bad*ss.
Do it for the aesthetic gals.