We're currently in the age of what we at DOLLY call 'TV-pocalypse' where all our fave shows seem to be coming to an end.
With TV series' like Pretty Little Liars, Teen Wolf and The Vampire Diaries getting the flick and a big, fat question mark hanging over shows like The Originals and Scream Queens, we've been high-key nervous for our other faves, like American Horror Story.
But this just in: all you AHS fans can take a huge sigh of relief as it's just been announced that the show has been renewed for not one, but TWO more seasons.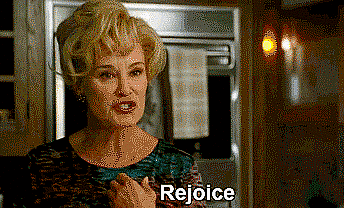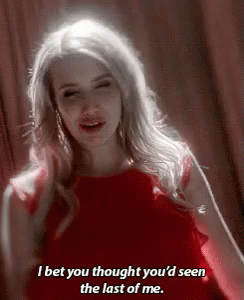 The super popular anthology series is set to premiere its seventh season this year and apparently the show is doing so well that the network has promised that there'll be a lot more horror goodness to come with seasons eight and nine!
"American Horror Story launched the modern limited series revolution and—as evidenced by the most recent installment Roanoke—it remains as vital today as when Murder House stunned audiences six years ago," John Landgraf, CEO of FX Networks and FX Productions, said in a statement. "Each new chapter is a cultural event, beloved for every new twist in imagery, style, cast and plot."
We're srsly DYING to find out what the nail-biting show will do next, as the announcement of the AHS theme seems to be one of, if not the biggest reveal of each year!
"We do know what we're going to do," Ryan Murphy said. "It's not going to be next season, but we are going to do a season that's a crossover between 'Murder House' and 'Coven' together, which is very bizarre."
"I've [already] started going to actors from both of the seasons, quietly, saying, 'I think in this window, if you could fit us in,'" said Ryan. "So yeah, it's fun. It's weird."
The multiple Emmy Award winning show has one of the most star-studded casts in television, including Sarah Paulson, Jessica Lange, Kathy Bates, Angela Bassett, Lily Rabe, Evan Peters, Frances Conroy, Matt Bomer, Dylan McDermott, Taissa Farmiga, Lady Gaga, Emma Roberts, and many more.
Meanwhile, we're all waiting with bated breath to see which of these stars will be in the next season.
Stay tuned, horror lovers!