If you thought the drama between Selena Gomez and Bella Hadid was getting nasty... you haven't heard what's been going on between The Weeknd and Justin Bieber.
Yep, let's hear it for the boys!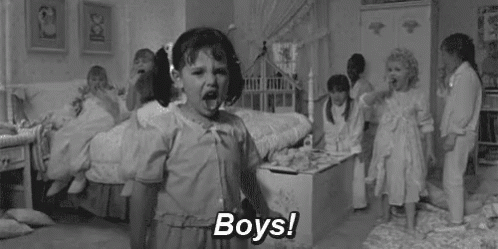 So, as you may know, Selena Gomez has taken her relationship with The Weeknd public. Justin, her ex-boyfriend is known for hating it when Selena moves on with anybody. So as expected, when he was asked by TMZ if he listens to The Weeknd's music, he replied, "Hell no, that sh-t's whack!"
Oh boy.
~OBIVOUSLY~ we've been waiting for The Weeknd to make his move. And we thought he did, when sources at Hollywood Life that, "Selena loves the fact that her ex is jealous. She knows Justin doesn't really think The Weeknd's music is whack. Plus, The Weeknd is too mature to blink an eye at Justin's diss or anything else derogatory he has to say."
HmMmmMmMm... So what's this we hear about a Justin Bieber diss track from her one and only Weeknd?!
Another source at Hollywood Life has revealed that "[The Weeknd's] boys keep telling him to do a diss track of sorts on Justin Bieber but he's cool on it.
"Let's face it, Justin is a walking diss track all on his own. He does an excellent job of making an ass out himself every time he opens his mouth or steps outside his house, he doesn't need any help in that department."
Meanwhile, we'll be picking apart EVERY lyric that The Weeknd puts in his songs. SURELY, there will be a lil' somethin' somethin' hidden in there.